Non Interest International financial Professionals confederation, operating from Dakar, Senegal with operational offices in about 8 West Africa Countries has appointed two Nigerians financial guru, Prof Kabir Isa Dandago and Prof Asiwaju Busari S Akande as President and Director General of the union respectively.
The appointment of duo alongside other representatives from Africa countries was ratified on 25th of March, 2021 during the Annual General Meeting (AGM) of the union held in Dakar, Senegal.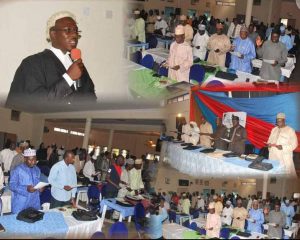 Prof Kabir Isa Dandago FCA, FCTI, FIIAF, a newly appointed President is a professor of Accounting and Taxation, from the prestigious Bayero University, Kano, a former Commissioner of Finance in Kano State.
The newly appointed Director General, Prof Asiwaju Busari S Akande, an Ilorin Emirate born business finance expert, is a full member of the American Association of University Professors and African Director of the Chartered Institute of Management and Leadership USA.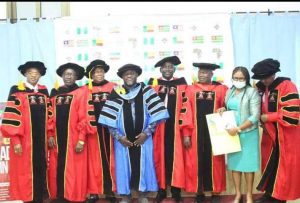 Other members of the working committee are Dr Mufti Asad Gul (Pakistan) as the Vice President . Prof Mohammed Ndiaye( Senegal) as the 2nd Vice President . Dr Jean Herman( Ghana) as Deputy DG, Mrs Rhodes Elizabeth (Togo) , Prof Khalid Mohammed (India) Dr Martins Logroan( Cote D' ivoire), Dr Amadou Camara( Gambia), Mr Abdurrozaq O Abdulazeez ( Nigerian Graduate Program Coordinator) and Mr Sagbohan Mountassim( Benin Republic).
Dr Said Adekunle Mikail of the International Shariah Research Academy for Islamic Finance ISRA is also a Governing Council Member.
Non Interest Finance Professionals of West Africa ( NIFPWA) is an independent professional body dedicated to the development of Non Interest Finance Professionals in strict accordance to AAOIFI international standards appllicable to NIFIs. It is a legal entity registered under the Organization for the harmonization of corporate law in Africa ( OHADA). NIFPWA develops and grades the Certified Non Interest Professional (CNIFP) Examinations.