Suspected armed robbers have reportedly burgled a clothing and accessories stores in Ilorin, kwara state with Items estimated to worth over N10 million reportedly carted away.
It was gathered that the suspected hoodlums carted away several clothing items like
designers shirts, chinos and jeans trousers, men's and ladies shoes, men's suits, and some other clothing accessories from the clothing store, popularly known as "a la mode", located along Umar Audi road, opposite old Broadway hotel, GRA, Ilorin.
Lamenting the loss the owner of the store, Mr. Woye Aladegbola, said that it was only his clothing store that was burgled in a row of shops along the road.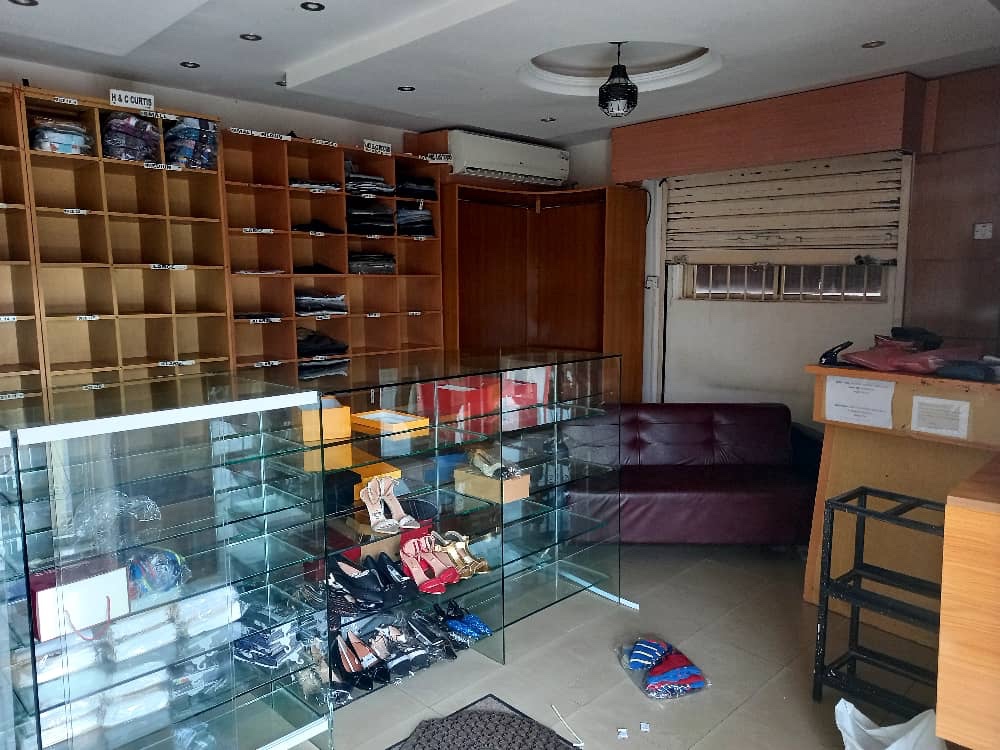 He also said that men and officers of the security agencies he reported the matter to at both the 'A' and 'F' Divisional Police stations were yet to give any development on the matter.
The young entrepreneur, who said that such incidents could discourage investment, called on the state government and the security agencies to improve on security matters in the state.
It was only the shop that was burgled, while the burglary case was reported at F division station of the Nigeria Police and the state command of the Nigeria Security of the Civil Defence Corps (NSCDC), Ilorin.
According to the him "The burglary incident happened on July 6, 2021 at about 6:30 am, when my landlady on her way to work surprisingly noticed that my store had been opened. She said that she moved closer to see who could have opened it at that period of the day and was taken aback to see how everything had been scattered and saw that it has actually been burgled. She later alerted me that my store had been burgled. And I rushed down"
"Worth of items carted away is around N9.8 million and with other fixtures it amounted to about N10 million plus some fractions aside other items not on insurance which were also carted away"
Mr. Aladegbola who said that police had not made any arrest on the incident, expressed disappointment on the efforts of the security agencies.
"When I reported at the A division of the Nigeria Police, an officer followed me down to the store and there was nothing whatsoever yet afterwards"
"It's so saddened that what I have laboured for for the past 20 years after leaving university was just carted away within hours of a day, all my entire savings. All what I can say is mine to sustain my family with; all gone within a twinkle of am eye"
Speaking on the incident the Police Public Relations Officer (PPRO), Okasanmi Ajayi, said that he was yet to get the report from the Divisional Police stations.
The Police spokesman promised to look into the matter towards conducting investigation that would unravel the perpetrators of the crime.