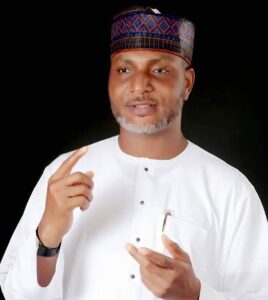 The founder, Saliu Mustapha Foundation, Mallam Saliu Mustapha, has described the need for improved efficiency and better standards in every society, while taking into account the foundation's capacity building workshop for online media journalists in Kwara State.
He stated this while addressing participants of the ongoing 3-day workshop for online media practitioners in Kwara state.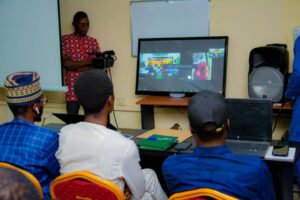 Mustapha, who joined the event virtually on Friday, lauded the efforts of journalists and pledged to continually support endeavours aimed at equipping practitioners to carry out their duties.
"You take the pain of informing us even when it is not convenient for you. We appreciate your efforts.
If we can then support you in carrying out your day-to-day responsibility in any way, it would be a great honour. An enlightened society is more or less a safe society."
Speaking on behalf of the 30 participants, the Head of News and Current Affairs, Sobi FM, Mallam Adebayo Abubakar, highlighted the role of capacity building in tackling quackery.
"If NDLEA, armed with guns cannot stop drug trafficking, if ICPC, EFCC cannot stop corruption. I tell our people that NUJ or other bodies cannot fight quackery."
"The only way we can fight quackery is through capacity building opportunities which you have provided."
Adebayo further noted that the participants had interesting sessions with the facilitators and they are grateful for the lofty opportunity.
The three-day workshop on investigations, fact checking, digital journalism and other aspects of the media, had started on Thursday.
During the Thursday session, Alfred Olufemi, a north-central correspondent with Premium Times spoke extensively on Investigative Journalism while Kabir Adejumo, an award-winning fact-check journalist, formerly of Dubawa, trained the participants on Fact Checking.
On Friday, Ahmed Ambali, a British Broadcasting Corporation (BBC) journalist, took the participants on the Basics of Multimedia Reporting with practical sessions.
The curtain of the programme will be drawn after two sessions with senior lecturers from the department of Mass Communication, University of Ilorin, on Saturday.